Beauty Routine with Klairs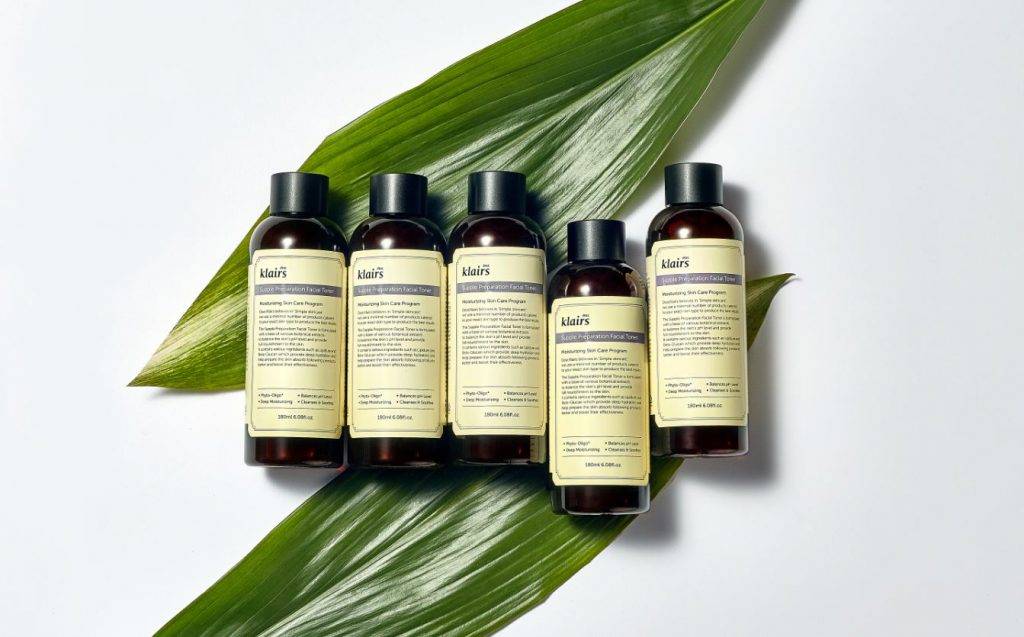 History
Klairs was founded by Mr. Ryan Park who had a desire to bring skincare back to its simple roots. In 2010, Mr. Park found that the Korean beauty market was becoming a war zone with increasingly complex products. Mr. Park wanted to develop products that were effective yet gentle enough for his sensitive skin, that is how the brand Klairs was born. The brand is famous for their simple but high quality products, simple but enough.
Philosophy
1. No harsh ingredients: Klairs puts the utmost attention into the creation of each product. Each ingredient is handpicked and tested, and harsh filler ingredients, chemicals, alcohol, parabens and artificial colours & perfumes are removed.
2. No animal testing: Klairs recognises the importance of being gentle to the earth, and are proud of being a green, eco-friendly & cruelty-free brand.
3. High quality, reasonable prices: Klairs focuses their resources on creating the best products, and believes the best marketing method is spread through word-of-mouth. Saving costly marketing budgets, allowing their products to reach the public at reasonable prices.
How to implement Klairs in your Korean Beauty Routine
1. Gentle Black Deep Cleansing Oil
This is a mild cleansing oil that easily dissolves oil based imurities like makeup, dirt, sebum. Leaving the face clean and nourished. Use 1 or 2 pumps and massage oil onto a dry face using circular motions. Splash a bit of water on your face and massage again. Rinse with lukewarm water thoroughly.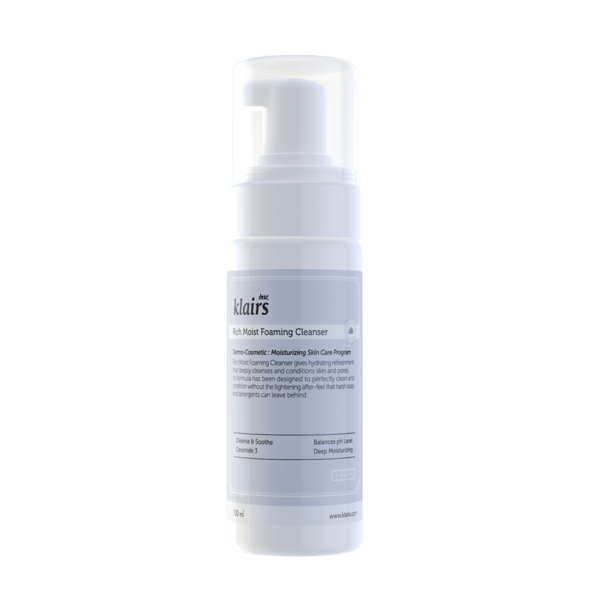 2. Rich Moist Foaming Cleanser
This moist foaming cleanser is a hypoallergenic face wash that balances the skin's pH, removes oil-based dirt and moisturizes the skin without stripping the skin. Take a full pump of the cleanser onto the palms and massage gently over a damp face using circular motions. Rins thoroughly with lukewarm water.
3. Gentle Black Sugar Facial Polish
This is a natural exfoliator that removes makeup residue, dead skin cells, blackheads and sebum to leave skin refreshed. Using fingertips, gently massage product onto a damp, clean face using circular motions. Rinse thoroughly.
Tip: For sensitive skin, mix scrub with a few drops of the Gentle Black Deep Cleansing Oil.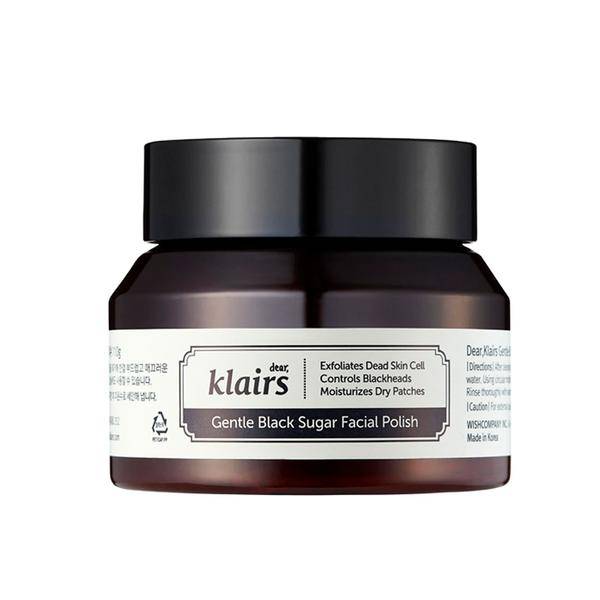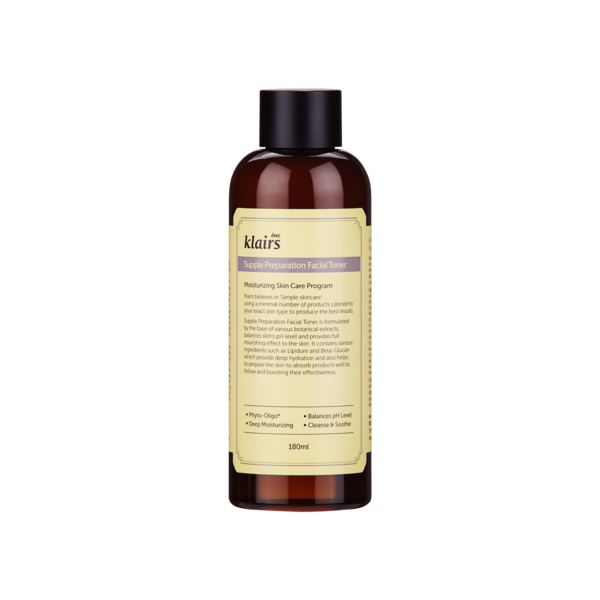 4. Supple Facial Toner
Klairs Supple Preparation Facial Toner is a gentle, deeply hydrating toner formulated with a blend of plant extracts to nourish, soothe, and rebalance the skin's pH level. This toner has been awarded number one on several beauty websites and also voted number one review by the Korean searching engine. Use twice a day, morning and night. Apply with hands or cotton pads. Gently pat into the skin to increase absorption.
5. Midnight Youth Activating Drop
This highly concentrated, but very light weighted, Blue Youth Activating serum adds radiance and luminosity to the skin to substantially improve the complexion, and stimulates the skin to encourage collagen production. It also accelerates the skin's renewal process, meaning it improves the texture and elasticity of the skin, reduces pigmentation such as age spots, and lessens the appearance of fine lines and wrinkles. By encouraging reparative cellular activity, it works to replenish, nourish and renew the skin.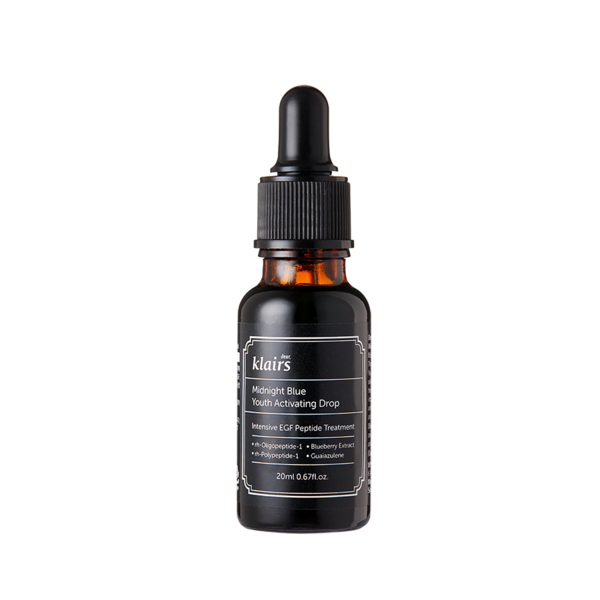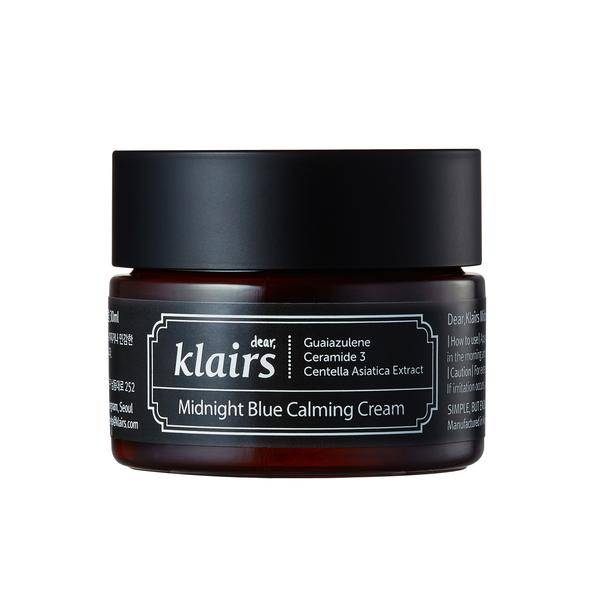 6. Midnight Blue Calming Cream
This cream rapidly calms sensitive, irritated skin while leaving the face comfortably moisturized. Containing Guaiazulene, an extract from Chamomile is effective for calming inflammed or damaged skin tissue and regenerating of skin cells. Suitable for oily, acne-prone and sensitive skin to soothe redness and calm sensitivity from sun exposure. Use at night, following your regular skincare regimen.